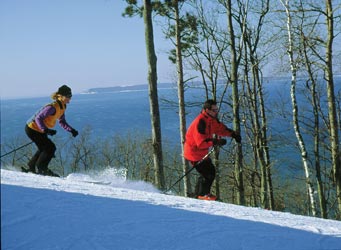 Our best ski area values. All winter long.
The swish of your skis on the snow. The cold air on your face. You were worried about something earlier, but now you just can't remember what it was. This is freedom. This is relaxation.
This is yours, all winter long, and whenever you want it. With our resort's season ski passes, you can skip the ticket lines and hit the hills for as long as you want– or just for a quick run before dinner. All that, with prices as low as $216.
What are you waiting for? Just fill out this form and send it back to us via fax, email, or mail and we'll get you ready for a great winter in Northwest Lower Michigan.
 2017-18 Season Pass Form (downloadable pdf)
<>
Visit The Homestead Website >>>>
<>
More News From The Homestead

<>
The Homestead On Facebook
Below are the latest postings from the The Homestead Page On Facebook.
<>
<>
Visit The Homestead Website >>>>
<>