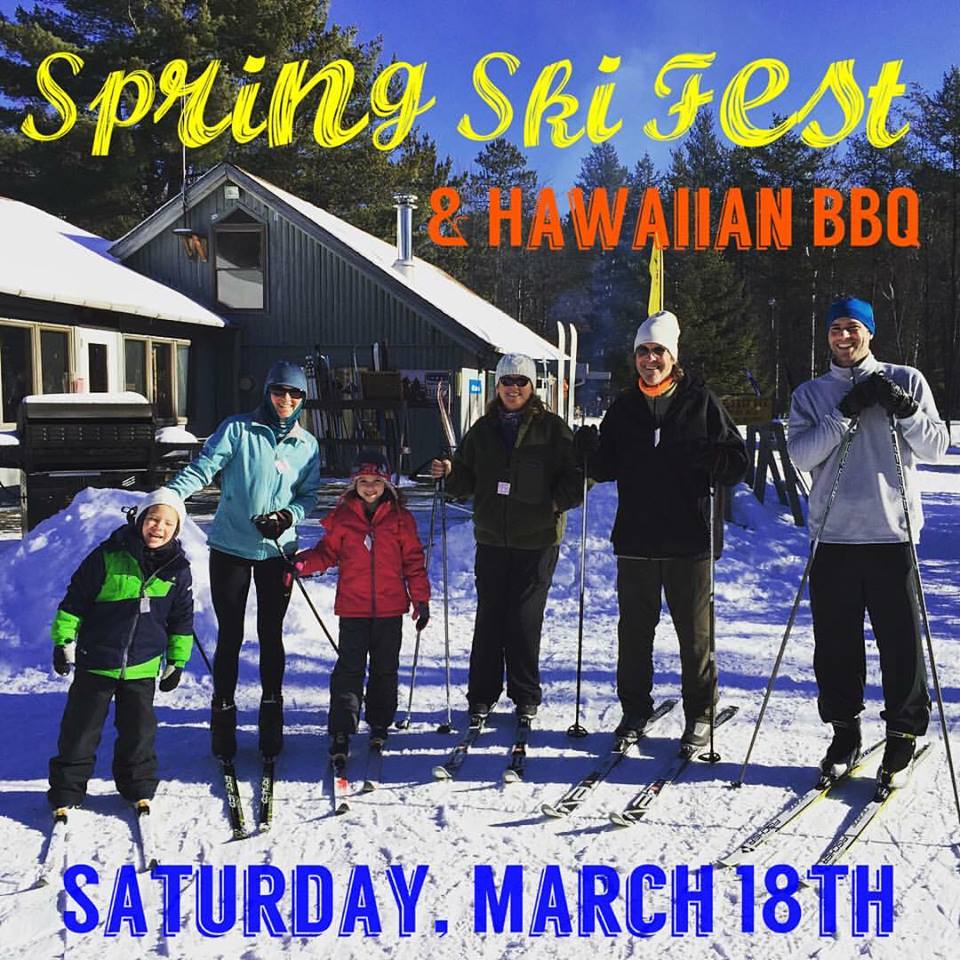 Wear your Hawaiian shirt, get "lei'd", and feast on some of the best Hawaiian Barbeque this side of the Pacific!
Grill chef "Hawaiian Ryan" will be barbequing locally raised pork hocks, along with island style veggies and of course freshly grilled pineapple.
Celebrate all that is great about spring: long, sunny days of great cross country skiing in Michigan.
Plus, check out our special Spring Break Winter Clearance Sale! 30-50% off most clothing, winter jackets, kids coats and more!
<>
Visit Cross Country Ski Headquarters Website >>>
<>