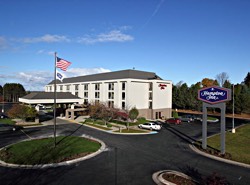 Comfort Inn is an affordable and comfortable hotel chain that offers many amenities and accommodations with their rooms. With thousands of locations across the country, Comfort Inn is easily accessed, whether you need a room for travel or work. In a land of choices, one might wonder why they should choose to stay at a Comfort inn. There are many reasons that this hotel chain is superior to others like it.
1. Local Companies
2. Comfort Inns' Beautiful Rooms
3. Comfort Inn offers Continental Breakfast
4. Comfort Inn gives Group Accommodations
We love having you here in Michigan at the Comfort Inn of Cadillac.
Comfort Inn
1650 S. Mitchell St.
Cadillac, MI 49601
231-779-2900
[gmap name='hamptonc' lat='44.233454' lng='-85.397501' zoom='9' desc='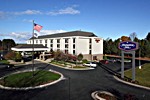 Comfort Inn
1650 S. Mitchell St.
Cadillac, MI 49601
231-779-2900']