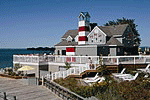 The exceptional natural setting makes The Homestead the perfect resort for romantic getaways, family vacations, family reunions, weddings, meetings and vacation and retirement homes. When you visit, you'll discover beaches on which you can walk for hours without interruption. They will make your day soothing in spring and summer, invigorating come fall and winter, your evening remarkably romantic year-round.
The Homestead – Kids 17 and Under Ski and Ride Free
The headline's right. We're making skiing and riding family friendly again. There are only three restrictions and there's no fine print. The restrictions are: • The kids and their family must be registered guests at The Homestead. • At least one parent must have purchased a same day, all day […]
The Homestead – Lift & Lodging Package – From $70 per person
Enjoy two nights' lodging, breakfast buffet each morning and lift ticket for skiing or riding from arrival to departure. Priced from $70 per person, per night for hotel lodging and $86 per person, per night for condominium lodging.
At The Homestead, you'll find neighborhoods – lakefront, riverfront, river and lakefront, lake view and forest view – separated by nature. Click here to view our Resort Map. Within those neighborhoods, you'll find many choices for accommodations, all of which are ranked with quality standards – Grand, Classic or Simple.
Fiddler's Pond, a resort hotel; Little Belle, a romantic, boutique hotel; Stony Brook Lodge, an all-suite respite with spectacular water views; and The Inn, an historic structure on the water's edge are all Grand quality.
Privately owned resort condominiums and homes are available at all quality levels; Grand, Classic or Simple. Whatever you choose, you will enjoy complete access to all of the resort's amenities, restaurants and services.
You should also know that individuals who rent from an owner or agent unaffiliated with the resort are not allowed to use the resort's amenities and are not provided resort services.
Put the Blackberry away. Get away for a romantic weekend or for a family weekend. Rediscover skating, downhill skiing, cross-country and snowboarding. For a new adventure try snowshoeing. Go with an instructor or a guide, or without. Let the kids go to camp. Work out at the new health and fitness center. Refresh at the spa. Enjoy a beverage that�s cold outside and warm inside. Taste, really taste a meal sitting by a crackling fire. Play a game or read a book. So come for a visit. You'll be refreshed and restored. And you and your special someone – or you and your kids – will have memories, wonderful memories, to take with you. You might even win a vacation!